A slightly tighter jawline, removal of unwanted hair growth or overall healthier and younger looking skin: more and more men are finding their way to our clinic. The idea that skin care and aesthetic treatments would only be for the opposite sex is truly passé. We see this clearly in the number of men who come to our practice. Wondering what treatments most men choose when they sit in our doctors' chairs? We have listed the most popular cosmetic treatments for men for you.
Is there a difference between cosmetic treatments for men and women?
Growing old beautifully is no longer just for women, which makes a difference. First, you may be wondering if treatments for men and women differ. It may surprise you, but in terms of skin improvement and facials, there is basically no difference between men's and women's skin. Every skin has its qualities and challenges, and your gender has no bearing on this. Although the cosmetic industry would like you to believe otherwise. There is no shortage of "for men only" creams and anti-wrinkle serums, but the active ingredients are the same. A man can have sensitive thin skin and a woman can have thicker skin with larger pores, that has more to do with heredity and lifestyle, not gender.
However, there is generally a difference in the types of treatments men choose.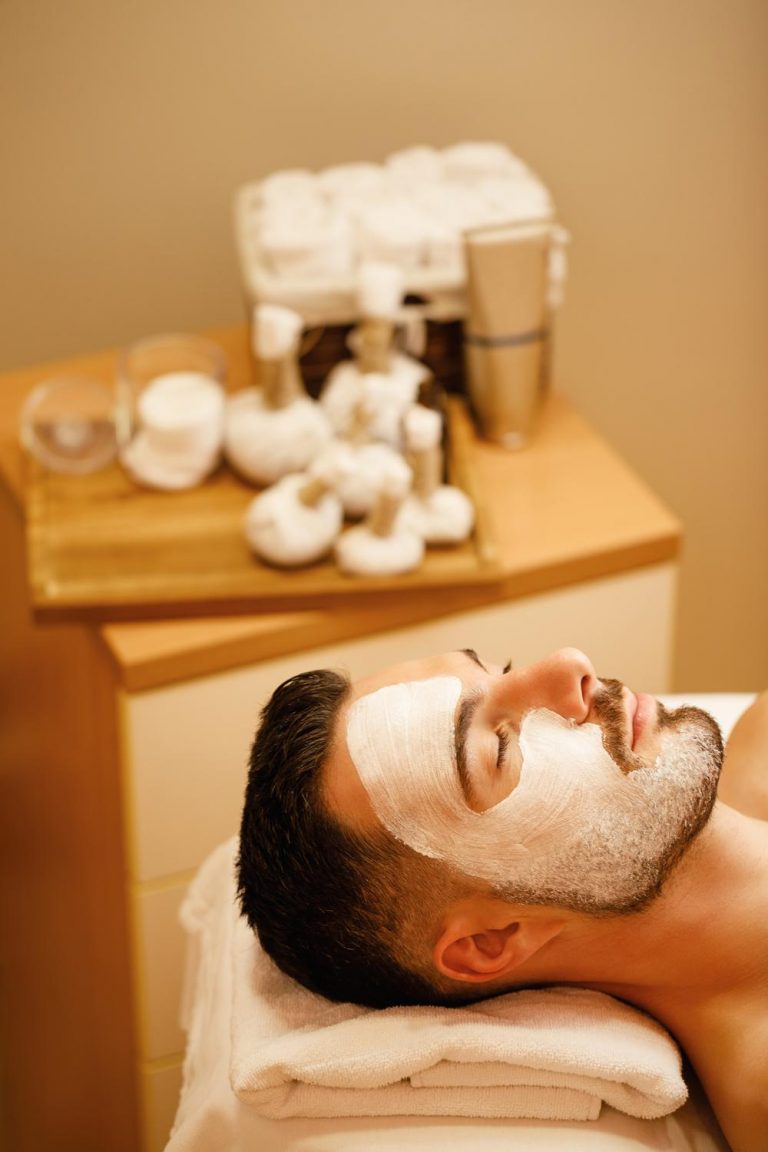 The most popular treatments for men
The most popular treatment? Without a doubt hair treatments. With at number one PRP for hair. PRP stands for Plated Rich Plasma and is popular with men who suffer from hair loss. It is an aesthetic treatment in which a small amount of blood is taken by the doctor. That blood is centrifuged to extract platelets. These concentrated platelets are the growth agents that are subsequently introduced into the scalp by manual injections or needling.
Another frequently booked hair treatment is the Dr. CYJ hair filler: a cocktail of 7 peptides and hyaluronic acid, which stimulate hair growth and improve blood flow.
Tired, drab skin? Clogged pores or a sallow complexion? Deep cleansing the skin makes you look a lot fresher and, yes, younger in no time. Precisely the reason why many men opt for a hydrafacial. This popular facial takes only half an hour of your time and you will see results immediately. In those 30 minutes, your skin receives a complete a deep care in three steps: cleansing and exfoliation, extractions and hydration, encapsulation and protection. Think of it as your – quarterly – refresher.
3. Medical laser hair removal men
After facial care, it's the untamable hair growth's turn. Hair on shoulders, back hair, chest hair, as well as hair on the intimate parts and buttocks; excessive beard growth, nose hair or hair in the ears can be removed with a laser. Definitely and painlessly. The amount of hair you feel comfortable with is very personal. We regularly see men who are tired of monthly waxing and choose to laser shoulder hair, chest hair or back. Or men who want to temper their beard growth a bit. It can all be done with laser treatment. Depending on the amount of hair growth, we schedule sessions.
Addressing redness such as rosacea and pigmentation? With an IPL treatment, you'll look fresh again. And also for rosacea, redness on the nose, and for rosacea, men come to us for IPL. For this, Intense Pulsed Light (IPL) is a very effective treatment that again gives immediate results.
Injectables: Botox & filler men
We get frequent requests for botox and fillers. While a few years ago there may have been a taboo around the subject, now we can talk about it openly. Also when it comes to injectables with men, we are clearly moving toward that. We are happy to contribute to that. Everyone should have the opportunity to age beautifully and freshly.
Botox is an injectable containing botulinum toxin. Using a fine needle, we inject it into the muscle. The result is more flawless, tighter skin. Popular places to administer Botox are the frown lines, wrinkles on the forehead and crow's feet. But there is more. Did you know that Botox can also provide relief for excessive sweating and teeth grinding?
And last – but not least – hyaluronic acid filler injections. Fillers are also popular with men. Perhaps surprisingly, but at the same time not. Let's dispel once and for all a big misconception about fillers: fillers do not automatically feminize you. Think jawline fillers that accentuate the natural contours of the male face, but we can also treat sunken temples and volume loss with them.
At Carpe, we place great importance on an initial consultation. We talk about your needs and the possibilities of the various cosmetic procedures that are of interest to you. After a thorough skin analysis – where we map out your entire skin spectrum and which always serves as a starting point – we move on to possible other treatments.
More information about treatments?
Contact us without obligation for a consultation.
Contact us for more info or a consultation
After reading this blog post, are you considering a hairstetics treatment, or do you still have questions? Feel free to contact us and we will be happy to help you.
Please feel free to contact us!