Your clinic for aesthetic care of face, body & hair with targeted, customized solutions.
Welcome to Carpe Clinic, a specialized aesthetic center for your body, face and hair in Antwerp. We guarantee a team of doctors and skin specialists with over 25 years of experience in groundbreaking treatment methods. Each of our skin experts has extensive medical knowledge and uses state-of-the-art equipment. This way you can be sure of the most beautiful and best results tailored to your skin and body.
What can you contact us for?
Our experts are constantly educating themselves and using the most modern techniques. We distinguish ourselves in 4 different domains.
Gynecological
rejuvenation
Our experts are ready for you
The heart of Carpe Clinic? Our specialists who guarantee the quality treatments! A perfectly matched team with an excellent reputation. All are references in their fields.
Dermatologist – Aesthetician
Doctor
Solange Lintermans
Dermatologist – Aesthetician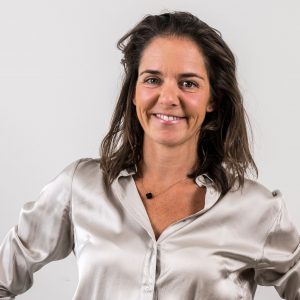 Complementary health counselor and naturopath
Ik ben nu al een aantal maanden in behandeling bij Maxime voor m'n haar. Elke keer opnieuw een supertoffe babbel en zeer veel advies. Maxime weet waarover ze praat en voert de behandelingen telkens tot in de puntjes uit. Ook 1 x langsgegaan bij haar collega en ook super tevreden van. Dankjewel allebei!
Lenka Lukacova
25/08/2022
Ik ben al jaren tevreden klant bij Carpe Clinic. Maxime is dé reden waarom ik altijd terugkom (mesotherapie). Zij is bekwaam, professioneel en vooral empathisch. Maxime is een juweeltje, die erin slaagt om ook mij zichtbaar mooier te maken. Merci daarvoor <3
Ik kom hier voor laserontharing. Kathy is TOP! Heel professioneel!
Francesca Pomentale
09/07/2022
Vandaag voor de eerste keer geweest, heel vriendelijk, alles netjes in orde en stipt ! De resultaten moeten we nog eventjes afwachten maar ik heb er een goed gevoel bij!
Yana Van der Veken
07/07/2022
Super vriendelijke onthaal medewerksters. Altijd bereikbaar als je telefoneert. Bij aankomst kan je genieten van een lekkere koffie/thee en de propere omgeving en rust. Je wordt heel goed geïnformeerd over de situatie van je gezondheid en daarnaast krijg je goede advies en tips van de dokters en verpleegsters. Dankjewel voor deze super service ❤️🌹
Hydra facial behandeling laten doen. Heel blij met het zichtbaar resultaat. Er werd eerst een grondige huid analyse gedaan, waarbij ik heel wat tips kreeg, hoe ik best mijn huid kan verzorging, hierbij kreeg ik advies over de producten van SkinCeuticals.
Marie-Hélène Lattrez
03/05/2022
Al anderhalf jaar in behandeling bij Maxime voor haarverlies en echt dolblij dat zij me daarmee verderhelpt. Ze zoekt naar de juiste oplossing, geeft alle info die je nodig hebt om je gerust te stellen en voer alles heel secuur en voorzichtig uit. Daarbovenop is zij zelf echt een topmadame, superlief en open en met heel veel aandacht voor haar klant. Heel blij met Maxime en Carpe Clinic als m'n partners in crime.
Please feel free to contact us!