Your clinic for aesthetic facial, body & Haren care with targeted customized solutions.
Welcome to Carpe Clinic, a specialized aesthetic center for your body, face and hair in Antwerp.
We guarantee a team of doctors and skin specialists with more than 25 years of experience in pioneering treatment methods. Each of our skin experts has extensive medical knowledge and uses state-of-the-art equipment. This ensures you get the most beautiful and best results tailored to your skin and body.
What can you contact us for?
Our experts are constantly training and using the latest techniques. We differentiate into 4 different areas.
Gynecological
rejuvenation
Our experts are ready for you
The heart of Carpe Clinic? Our specialists who guarantee the quality treatments! A perfectly matched team with an excellent reputation. Each one of them references in their field.
Dermatologist – Esthetician
Doctor
Solange Lintermans
Dermatologist – Esthetician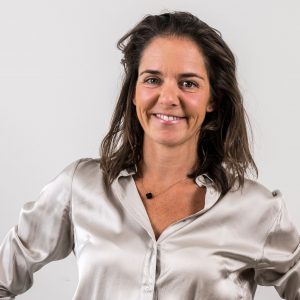 Complementary health counselor and naturopath
Lilly Musabasoglu
20 September 2023
I am really satisfied with the botox treatment i have received from Dr. Van Riet. My expectation was a natural relaxed result. She managed to give me what i asked. For my opinion she is a highly skilled dermatologist. I will be planning my future appointments.
Katia Leemans
13 September 2023
Altijd een vriendelijke en vlotte service waar een open en eerlijke communicatie zeer belangrijk is. Alle dokters en assistenten zorgen steeds weer voor een schitterend resultaat! Bedankt!
Ik was daar voor een intakegesprek. De huid analist was érg vriendelijk en stelde me op mijn gemak. Ze heeft foto's van mijn gezicht genomen en heeft me een behandeling aangeraden. De zaak is ook gelegen op een zeer aangename en rustige plek. De zaak zelf ziet er erg professioneel en mooi uit. Het is ook fijn om te weten dat er allemaal professionelen in de kliniek aanwezig zijn.
Willem Hautman
7 Juni 2023
In goede handen bij Dr. Van Eycken en Lieve 👌👌👌
Inez Van Riet
13 April 2023
Heel professionele omgeving! Een omgeving vol specialisten, die samen een sterk multi-disciplinair esthetisch team vormen. 🧖‍♀️ ✨
Hier ooit terecht gekomen vanwege haar problemen en Maxime stelde me direct gerust. Dit was-is een strijd en een proces dat we samen aangingen. Alle mogelijke vitaminen, prp,... werden voorgelegd en samen gezocht naar het meeste geschikte plan voor slagen. Vanaf het moment dat ik haar behandelruimte binnen ging voor de eerste keer een jaar geleden tot op heden geen seconden spijt gehad van deze keuze. Een top vrouw met een heel groot hart voor haar patiënten en een nog grotere passie voor haar missie te volmaken in iedereen terug stralend naar huis te laten gaan. 💕
Please feel free to contact us!